Outdoor dining is coming back to town | News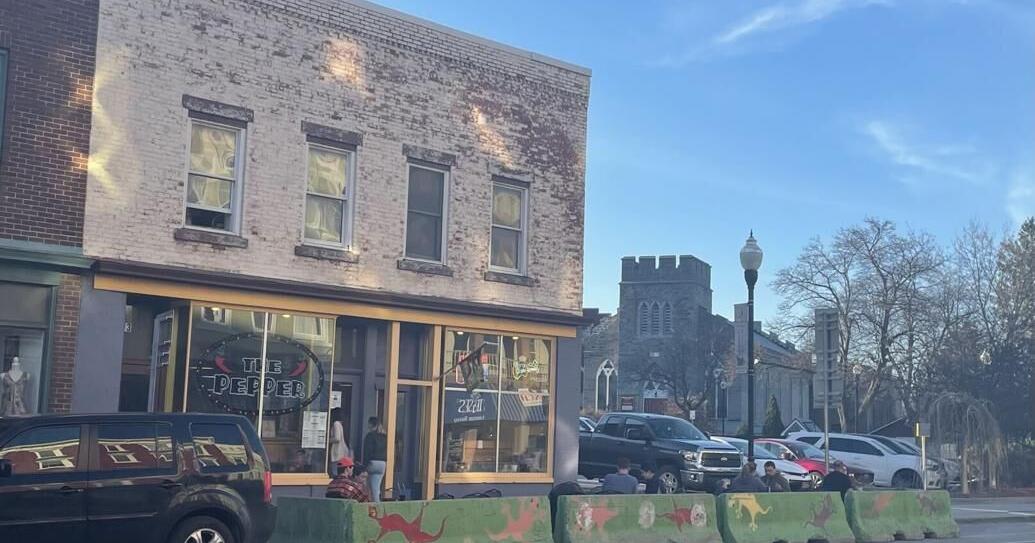 PLATTSBURGH — With warm weather on the horizon, outdoor seating for restaurants in the city of Plattsburgh is slowly coming back.
From April 1 to September 30, restaurants can install concrete barricades in their rented street parking space to create an outdoor dining area, otherwise known as "parklets".
According to a City resolution, there are currently nine restaurants in the downtown area of ​​the city that have submitted parklet rental applications for the 2022 season:
• Le Poivre with two parking spaces requested.
• Olive Ridley's with two parking spaces requested.
• Irises Cafe & Wine Bar with four parking spaces requested.
• Aleka's Restaurant LLC with three parking spaces requested.
• Hobie's Sports Den with two parking spaces requested.
• North Country CO-OP with one parking spot requested.
• SIP with two parking spaces requested.
• Chapter 1 Coffee & Tea with two parking spaces requested.
The Twisted Carrot did not submit a parklet application, but applied for a sidewalk dining permit only.
Mickey's Restaurant and Lounge also requested three parking spaces, but they are not in the Special Assessment District (SAD) like the other restaurants listed in the resolution.
PERMIT APPLICATIONS
Joe McMahon, building inspector for the city of Plattsburgh, said people in the SAD were having their parking spaces more closely monitored.
The permit application to request a parklet costs $15, while each table costs $20 and each parking space costs $300 to rent.
Currently, fees collected for the 21 parklets total $7,970.
But other restaurant parklet requests may soon be received, McMahon said.
"There may be a little handful more," he said.
"Maybe it's not as important for some companies to do this on the outside so soon, so maybe we won't hear from them for a month or so."
Pizza Bono, Koffee Kat, Our House Bistro and Island Vybz are a few restaurants that had requested parklets for the 2021 season but not for 2022 so far.
Email Carly Newton:
Twitter: Carly S Newton